Join Artistic Energy Records, Gio De Marco's YouTube Channel
Probably many of the following albums are unknown to some people, but for me they had a very strong impact while I was going through my adolescence and my early evolution as a musician, also fueled by the fact that I really liked skateboarding and this type of music was often played along. I've put them in chronological order.
1. Nirvana – Nevermind (1991)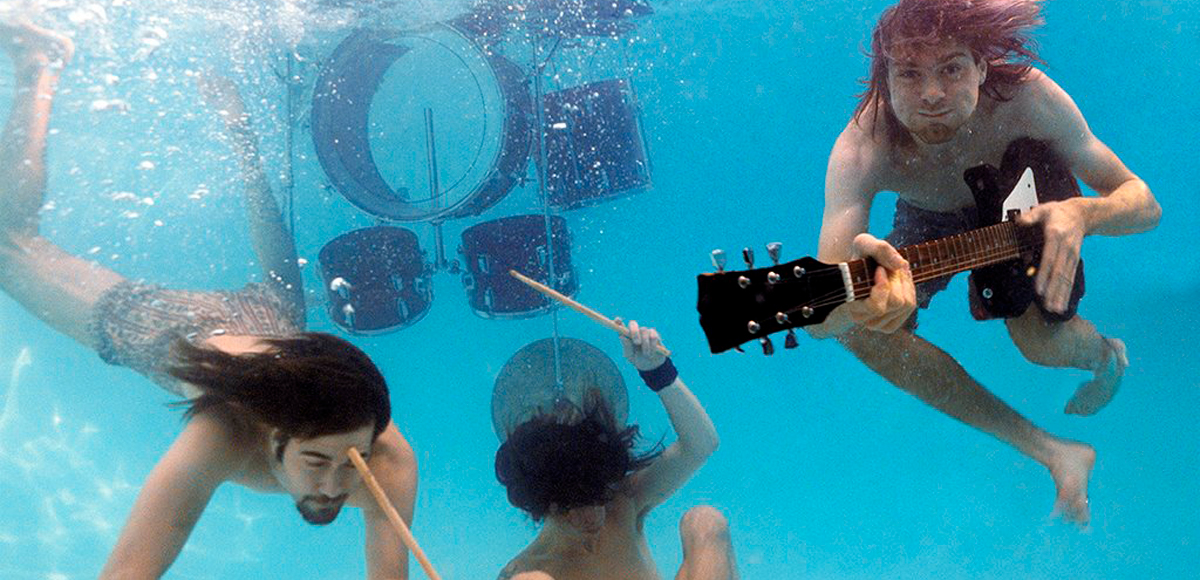 As a millennial, it's almost impossible not to mention "Nevermind" as an influence. Hits like "Lithium", "Come As You Are" or "Smells Like Teen Spirit" marked not only me but a whole generation. Produced by Butch Vig, the fury and power of Nevermind in songs like "Breed", "In Bloom" or "Stay Away" would accompany me in my head for the rest of my life, as well as the use of dissonances, feedback and various noises.
After discovering Nirvana with this album I was able to discover "Bleach" (1989) which I think I like even more than Nevermind as it better represents the essence of Kurt (for me).
2. NOFX – Punk in Drublic (1994)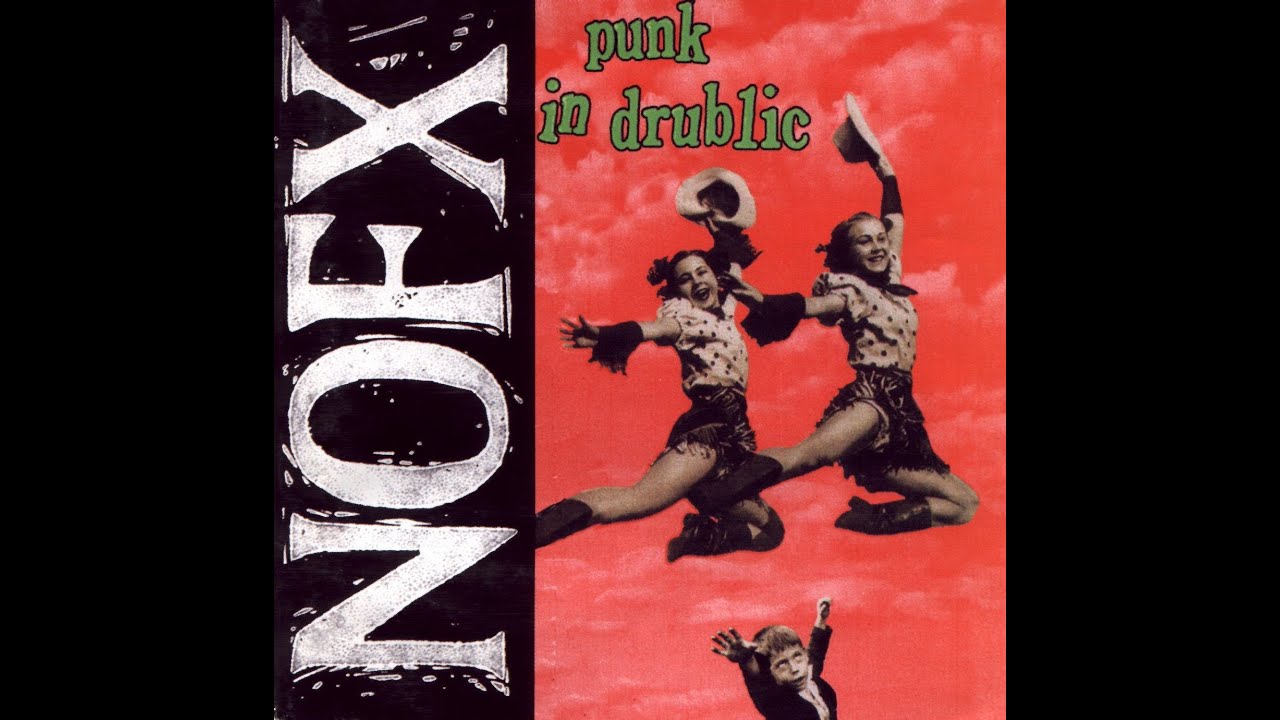 At only 14 years old I was embarking on an endless path of discovery through the world of skate punk, and it could only intensify after meeting the makers of the famous Fat Wreck Chords label, responsible for so many other bands such as Rancid, NUFAN, Ataris, Strung Out, Lagwagon, etc.
I got to know NOFX through their immortal anthem, "Linoleum", the first song on the iconic Punk In Drublic album. Since then for their sound and also creativity in the lyrics -even if some are banal and humorous- they've always questioned the system and politicians with a punk attitude, taking the mask off many daily issues.
I became a fan of the works of Fat Mike, previous ( White Trash… -1992-, Ribbed 1991) as well as later, "So Long and Thanks for all the Shoes (1997), Pump Up The Valuum (2000), and I must make a special mention of "The Decline (1999)" an EP composed only one 18 minute long song, which would undoubtedly become my favorite from NOFX to date, and which I was privileged to witness live.
3. Green Day – Dookie (1994)
Another album that marked a whole generation, I remember watching the music video "Basket Case" on MTV and getting hooked on that fast rock sound, different from other types of music. Produced by Rob Cavallo and mixed by Jerry Finn, Green Day would be enshrined in the big leagues, although it would also be seen as "sold-out" as it would happen to so many "punk" artists of the decade. The album would become a global hit, with songs like "She", "When I Come Around", "Sassafras Roots" and "Welcome To Paradise".
Green Day would release more albums in the future that would inspire me and thousands of young people such as Insomniac (1995) and Nimrod (1997).
4. Sublime – Sublime (1996)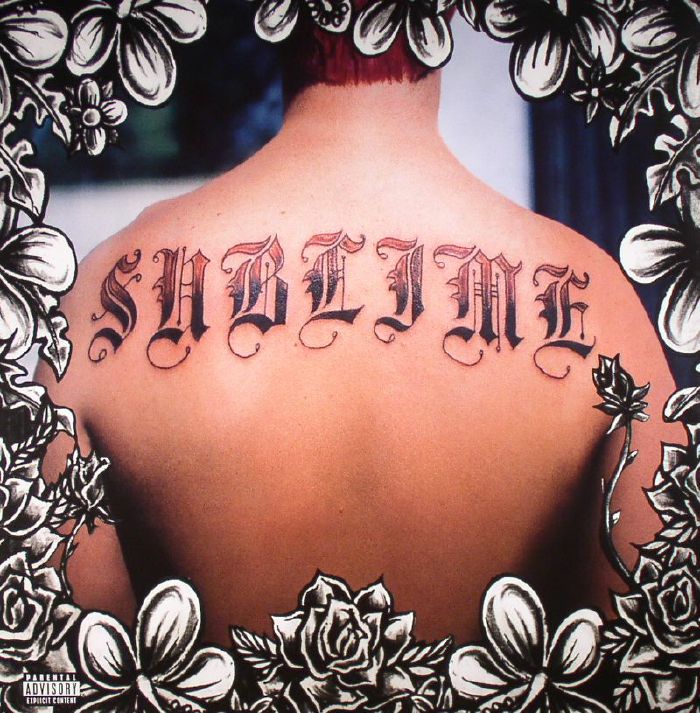 I think this was the first album with punk origins that I heard. It was around 1998, I was about 9 years old when Anna, a cousin of my father who lived in Connecticut, USA, came to visit Argentina and gave me this album. Little did I understand the lyrics, but musically I was instantly drawn to this work that would become a peak album of the 90s because of its sad story related to singer Bradley Nowell, who was found dead months before the album's release from an overdose of heroin.
Nonetheless the record that mixes punk, reggae, ska, and hip-hop would be highly successful with songs like "Santeria" and "What I Got". This record strongly drove my desire to play drums, I remember LOVING the sound of the kit, especially that drum, kick and cymbals.
5. Lagwagon – Let's Talk About Feelings (1998)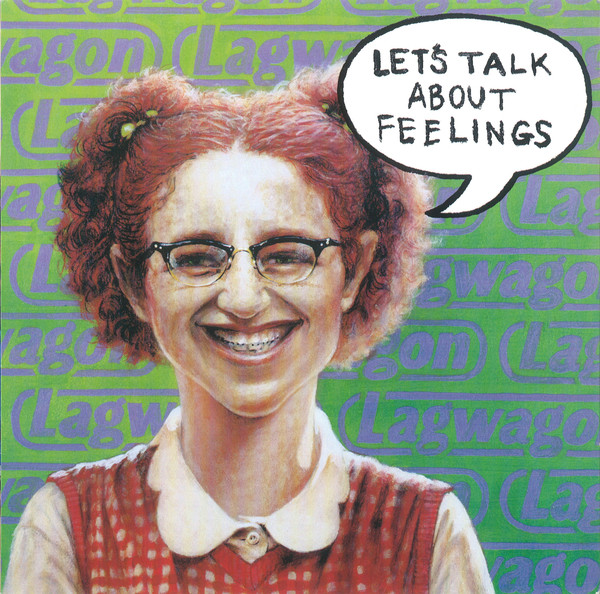 Strongly inspired by one of the games of the moment, Tony Hawk's Pro Skater 2 for PlayStation, Lagwagon instantly resonated with me with song "May 16" for its sound, the combination of guitars, fast beats and the voice of Joey Cape. Originally from California, their pairing with skateboarding was undeniable. I began to see in videos that they played in festivals like the famous Warped Tour, among others, and that had other coconut busting albums like Trashed (1994), Hoss (1995) or Double Plaidinum (1997).
Lagwagon would become one of my most important influences since then, later releasing more excellent albums, such as Blaze (2003) and Resolve (2005).
6. MXPX – The Ever Passing Moment (2000)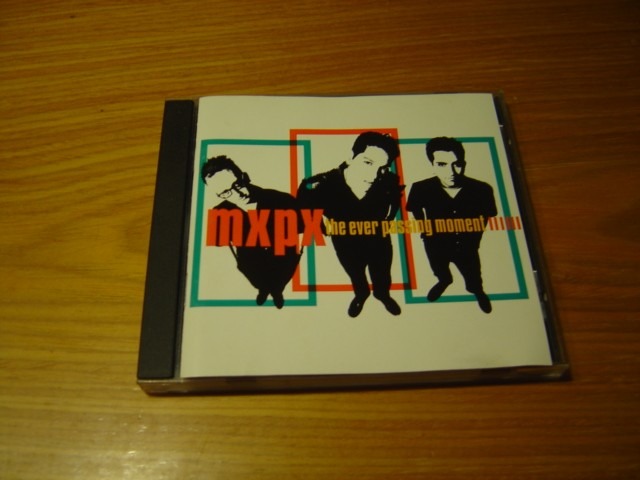 With a punk rock essence but at the same time more organized and not as wild as previous albums, The Ever Passing Moment would change the way I compose and conceive my own songs. Produced by Jerry Finn, the dynamics of the songs and the conjunction of textures between Mike Herrera's bass and Tom's guitar added to Yuri's fast rhythms would make this album one of my favorites, along with the previous Life In General (1995) and Slowly Going The Way of the Buffalo (1998).
Later they would publish albums that would continue to define pop-punk, such as "Let's Rock (2002)", "Before Everything and After (2003)", and "Panic (2005)".
7. Millencolin – Pennybridge Pioneers (2000)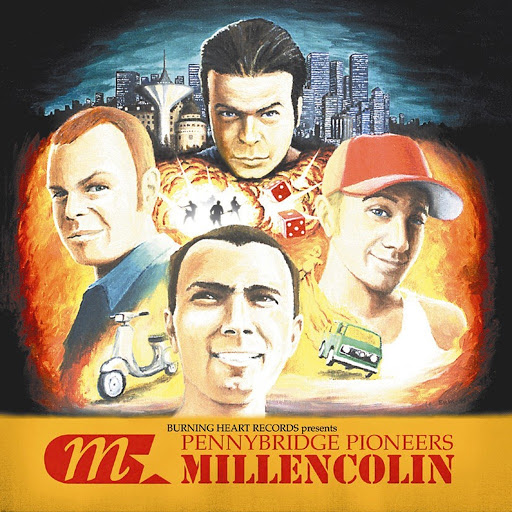 Much like Lagwagon, Millencolin first came to my ears through the timeless game THPS2, with their song "No Cigar" he was an instant connection between skateboarding and music. Produced by Bad Religion guitarist "Mr. Brett ", the album would move a bit from the ska-punk style reflected in previous albums like "Life On A Plate" (1995) and "For Monkeys (1997)" -two great albums-, towards a more alternative punk-rock sound. With songs like "Penguins and Polarbears", "Fox", "Right About Now" and my beloved "Duckpond", Millencolin would establish itself as one of the most important non-American bands of the genre, and one of the biggest influences in my adolescence.
I was lucky enough to see them live twice. Later they would continue releasing memorable albums, such as "Home from home" (2002) and "Machine 15" (2008).
8. Blink 182 – Take Off Your Pants and Jacket (2001)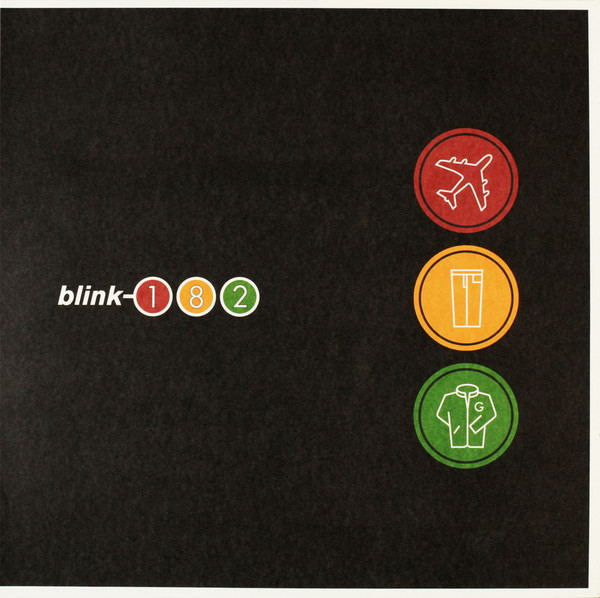 Probably the greatest exponent of the wave known as "pop-punk", Blink-182 was a success since their album Dude Ranch (1997), but it achieved worldwide awareness after releasing through MCA Records their third album "Enema Of The State" in 1999, an album that would have a profound impact on teenage generations, although they would be widely criticized for being clowns and for being classified as a "punk band" when their sound was no longer "punk".
Produced by Jerry Finn, TOYPAJ would become my favorite album of the moment and a great influence on me. Travis Barker would make a big improvement over previous Scott Raynor records, and Mark and Tom's penis and boyhood jokes resonated with me, I was 12 yo at that time. The style of the album stuck with me, with songs like "Give Me One Good Reason", "Reckless Abandon" and "Shut Up", which seemed somewhat more elaborate than songs from previous albums, or at least better produced. At this point I was already developing an interest in artistic production, I just didn't know that this was a possible profession.
Although today I am older and I no longer listen to blink, it is undeniable to admit that I was strongly impacted by being a contemporary adolescent in their most successful years, and would continue to mark me perhaps more deeply with its subsequent release Blink-182 (2003), but for this list I picked only one per artist
9. Audioslave – Audioslave (2002)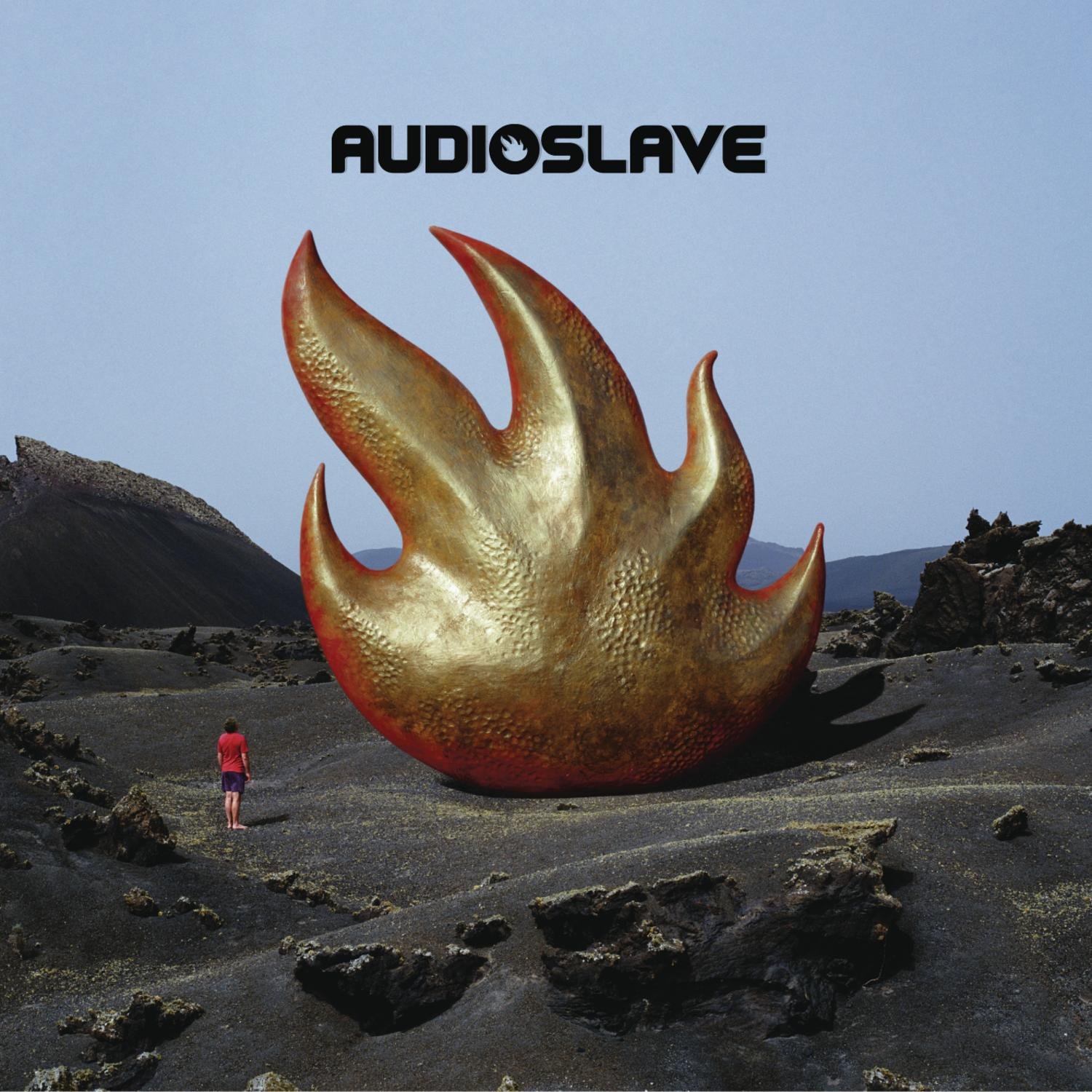 Perhaps one of the most influential groups in my post-teen musical tastes. I was 13 when Rage Against The Machine "transformed" into Audioslave, with Chris Cornell at the helm, mixing rotten hard rock sounds with alternative and industrial rock. RATM had always struck me as musically engaging but overly enraged, maybe even devilish, while Audioslave kept the aggressiveness but the screams were more from classic heavy rock, at least for me.
This album simply blew my mind, with songs like "Cochise", "Show Me How To Live", "Gasoline" and "Shadow On The Sun", without naming the promotional track "Like A Stone". Shortly after knowing this album I started taking drum lessons.
10. Yellowcard – Ocean Avenue (2003)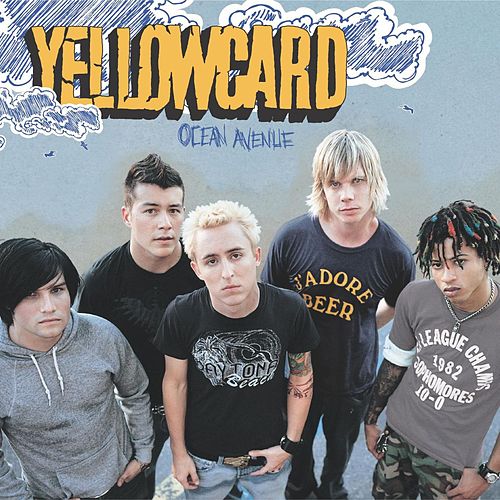 Pop-punk was reaching its peak in the late 90s, thanks to the mainstream success of groups like The Offspring, Green Day, and Blink-182. After making its way onto the scene with the album One For The Kids (2001) and The Underdog EP (2002), "Ocean Avenue" was released in 2003 and Yellowcard would rank as one of the most representative bands of melodic punk-pop ever since, by including a violin, two guitars, bass and drums in their 5-member line-up.
Produced by Neal Avron (New Found Glory, SR-71), the album would be a hit, with songs like "Way Away", "Empty Apartment", "Only One" and "Breathing", combining fast 90s rhythms with sections more melodic and pop elements.
I was lucky enough to see Yellowcard twice, on their Lights And Sounds Tour (2006) and Yellowcard Tour 2011. Their drummer Longineu Parsons was a strong influence for me on the instrument.
10 Rock Albums From The 90s-2000s That Left A Mark On Me
As an artist, musical tastes and interests are constantly changing. I personally like multiple styles of music, although these are 10 of the albums I listened to the most between the ages of 13 and 22 I'd say. Now I want to know, did you also listen to these records or artists? Leave a comment and don't forget to like and subscribe for more videos mate!
If you can share it with a friend even BETTER!
Join my trip of making music for a living!
Subscribe to my YouTube
Featuring behind the scenes videos, creative process, thoughts, recording and mixing sessions, music, unreleased material, etc.