Join Artistic Energy Records, Gio De Marco's YouTube Channel
Hello, I'm Gio De Marco, but… What is "to be"?
Who are we really? Are we conscious beings? Are we energy?
Are we a perfect machine, that creates from our birth its own interpretation of "reality"?
Or … might we simply be a beam of light that controls the body we inhabit? An energetic particle that will wander the universe for the rest of eternity? But … what is eternity? Does time really exist, or is it just an illusion?
But … what is the universe? Is it a multidimensional perimeter area, of infinite extension and depth? And is there only one, or will there be different universes, perhaps one within the other, or multiple coexisting?
Many questions, few answers … constant that are maintained throughout my existence. Whatever that is.
I must admit that on several occasions I have felt like sharing the intimacy of the humble creator that lives in me. Although the feeling that this "would make no sense to others" was frequently imposed with greater presence. But none of this really exists for others, but for myself. For trying to manifest my true essence. For trying to create something unique that lasts over time. Whatever that is. I think I do this for myself.
Because it is my way of expressing myself.
Because I enjoy it.
Because since I was a teenager I felt that this was my path.
Because it's what I was created for.
For celebrating my existence. And honor life.
A few years ago, I convinced myself that I would do the impossible to make the rest of my life revolve around an activity that gives me pleasure and satisfaction from investing time and effort. As a sculptor who dedicates years and years to acquiring unreal sculpture techniques, being able then to reveal shapes and characters hidden in what previously seemed like a simple stone, my passion resonates with the artistic from creativity, perfectionism, detail. Known as artistic production, it is something that has been in my head for more than a decade, although I did not know this profession. I did not know that it was a possible way of life.
My Music Beginning, Trovadicta & Subduction
My bond with music started when I was little …
My mother had studied piano and singing. I grew up listening to music on the radio, Queen, Beatles, Rolling Stones, although it was only at the age of 13 that I felt an urge to learn to play the drums. My musical taste, at that time fed by MTV, began to lean towards sounds and groups like Nirvana, Soundgarden, Red Hot Chili Peppers, Green Day, among others. Around this time, I began to develop a strong interest in skateboarding and the music that accompanied the sport. Quickly and with the progressive penetration of the Internet, I began to meet "new" artists who accompanied the movement, such as NOFX, Bad Religion, Lagwagon, Pennywise, Millencolin, among others. This style fueled my desire to be able to master the drums and play fast rhythms.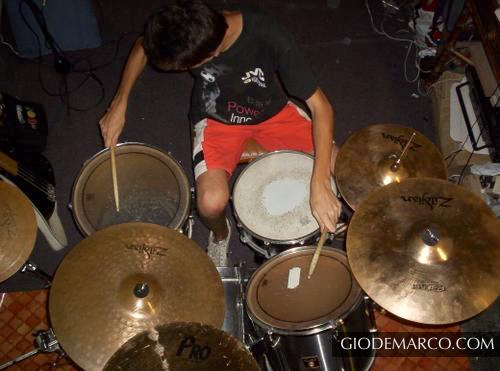 In 2002 I started taking drum lessons with a jazz teacher. Shortly after, with financial help from my grandmother and my uncle, I acquired my first battery, a Mapex Mars, which I couldn't use much because the neighbors complained. Anyway, I soon put it to use since at the age of 15 I joined my first group, Trovadicta, with origins related to artists such as Silvio Rodriguez, Joan Manuel Serrat and Joaquin Sabina. Although light years away from the musical genre that I wanted to explore, it helped me to practice and progress on the instrument, get together to rehearse, and experiment with live performances.
After several neighborhood recitals, I had my first experience in a recording studio, as a drummer. We recorded a 5-track EP with Trovadicta to show the songs we had. Unfortunately I don't keep those songs …
As I went through my adolescence learning more and more about music, I began to develop a skill that would be fundamental: to be self-taught and multifaceted. At 15, two years after starting to study drums, I started my guitar journey. Borrowing an old, dilapidated classical guitar that belonged to my mother.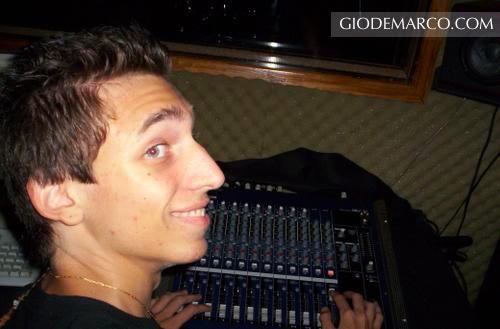 A string was missing, some pegs were not working. But it was not an impediment to start building a base. I started by playing one string at a time and understanding the intervals between strings and frets, and soon I understood that there were great similarities to bass. In this way, by 2005 and at the age of 16, I had already performed at multiple concerts and recorded a demo as a drummer, and now I was taking my first steps playing bass in Que Nos Queda, a rock and roll band.
Meanwhile I kept learning guitar and started writing my first songs. In 2006 I bought my first electric guitar, a luthier stratocaster. By then I had composed several songs and decided to start my own punk rock band. When I was 16 years old, I founded Subductor, my first project with friends, where I was the composer, guitarist and singer. Of course … that band SUCKED because of my little experience, but it was already a hint of things to come.
Have Fun (2007-2008)

By 2007 I was already taking my first steps in recording demos and home demos. It featured a 15w Peavey Rage 158 amplifier that belonged to my uncle and a HORRIBLE computer mic. Those recordings did suck, but they helped me to continue building my first songs.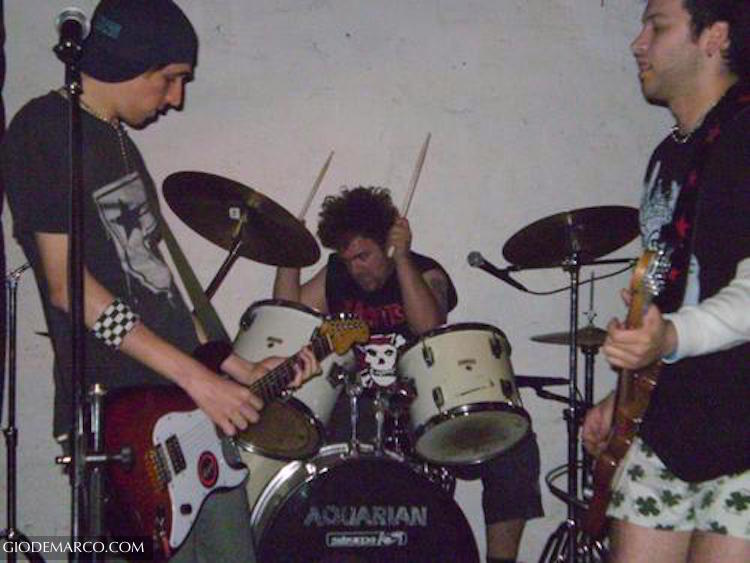 I used FLStudio to create digital drum beats. Meanwhile, he continued to play bass with QNQ and Suboduction underwent changes of members and name. New musicians that I met on the internet, Ashi on drums and Maly on bass, would now shape "Have Fun", an "evolved" version of Subduction, which was still STINKING xD. With HF we played many more times, we toured the coast, and we had the experience of recording a demo (my first guitars and vocals), with which I was able to continue meeting people, other musicians and gaining experience. He was composing more and more music and lyrics, while studying a tertiary degree in Web Design and Multimedia.
Forever (2008-2010)
In 2008, after two intense years of Have Fun, I embarked on a new musical project, a little more melodic and ambitious. Through the contacts that I met thanks to Have Fun, Forever was born.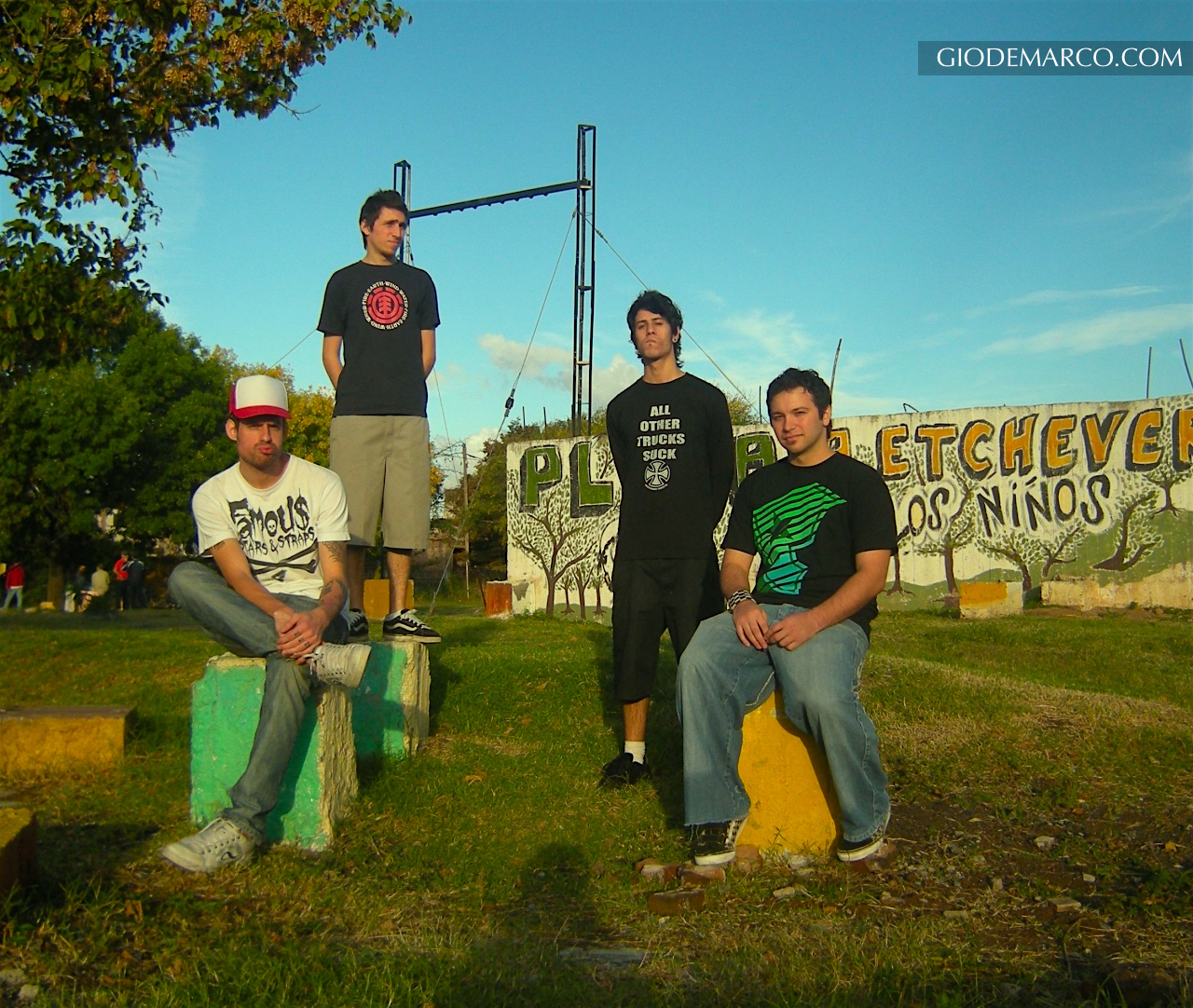 At this time skateboarding was still very present, and I already had more idea of how to assemble demo songs at home, although I had few tools. I remember connecting the guitar directly to the Microphone minijack, and using the guitar rig to texture the sound, there weren't many resources and I didn't have much idea but at least I tried.
By 2010, after some shows and positive feedback from the public, Forever faded due to various circumstances in each one's life, but the friendship lasted.
Artistic Energy Records Birth (2015)
After almost 5 years of uninterrupted focus on music, I was immersed in the reality of having a full-time job, and being "a prisoner of the system" which made me lose interest in music. After a few years of professional career in the IT industry, in 2015 I traveled to New York and equipped myself with some necessary tools to strongly resume my musical activities and set up my own home studio. This is when I decided that I wanted to get fully involved as a musician, music producer, songwriter, session player, whatever. I spent a few months studying and learning more about the world of mixing and recording, and with my self-taught ability I recorded my first complete song (all instruments and voices) that I mixed in a small room at the time my house in Belgrano, Buenos Aires. Aires. A rock version of the song "Chandelier" by Sia.
Indica Stout (2016-Present)
Satisfied but not satisfied with the results, I used remnants of songs that had never been published in Have Fun and Forever and transformed them into improved material for a new project, my latest musical project: Indica Stout. It was also the moment when I decided to create my own record label, Artistic Energy Records. Aimed at helping develop artists with little knowledge and resources, what I would have wanted to have when that was me.
Metamorfosis (2018)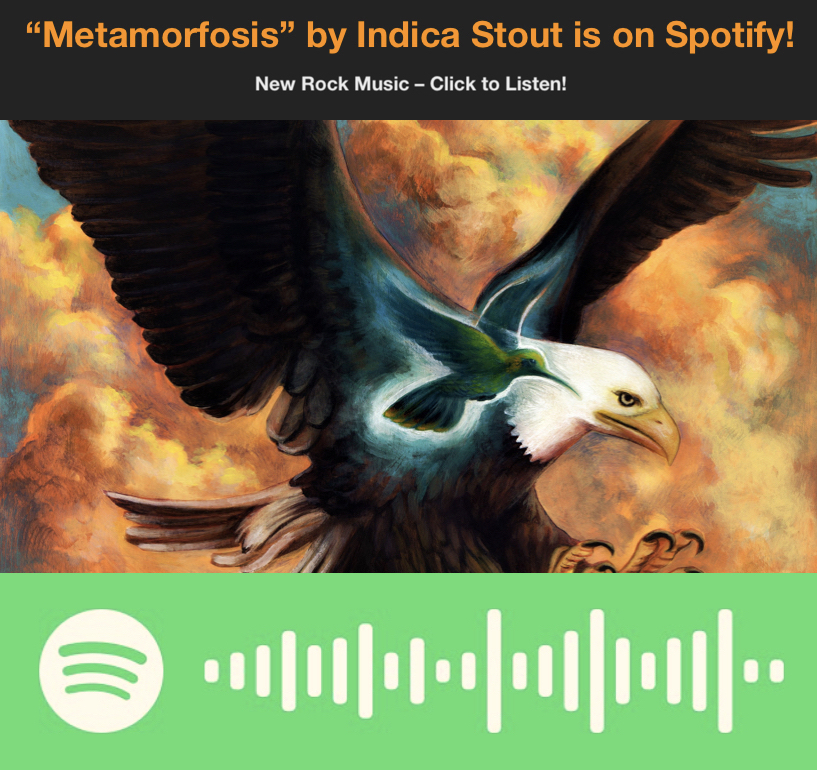 After 3 years of work, in December 2018 I finished my first solo album, "Metamorphosis", a conceptual work for which I composed and performed all the instruments and voices, as well as produced and mixed the entire album in my humble home studio. It was a lot of work that I describe in detail in my next video.
Right now I am working on "Cyan" my next solo album and my second to be released through Artistic Energy Records.
Since then, I have been working every day to improve my skills and be able to earn a living as a music producer, mixing and / or recording engineer, guitarist, bassist, drummer, among other activities. It is undoubtedly a long road and it is still developing.
If you liked this video, please help me by leaving a comment and a like, and if you can share it a friend even better!
Join my trip of making music for a living!
Subscribe to my YouTube
Featuring behind the scenes videos, creative process, thoughts, recording and mixing sessions, music, unreleased material, etc.