Communicating with my supporters is something I am still learning to do effectively, and it's really important to me that I can create a connection with you. Because I care about people that care about me. I want to know about you… what are your values? What do you like? What are your goals? It's not irrelevant to me. If you ever feel like engaging in conversation, just send a message and get in touch.
That's why I'd like to introduce myself, and share WHO I AM with you.
I don't want to write an essay here… but it's been a long road so far. I'll break the ice =)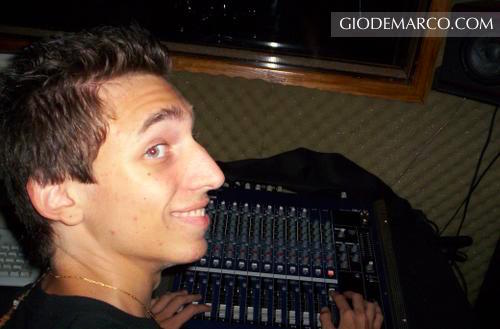 My Story (Short Version)
I also made about about this, it'll be available very soon.
From italian descent, I was born in Buenos Aires, Argentina on June 19, 1989. My mom used to sing and study piano. I grew up in the 90s listening to the radio, and developed a solid interest in drums, fueled by music like Metallica, Soundgarden, Nirvana, Red Hot Chili Peppers, and more skate-punk bands such as Sublime and NOFX.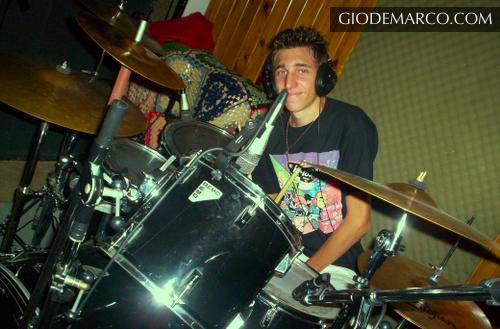 In 2002, at age 13, I began taking drum lessons with a jazz professor. Shortly after I acquired my first drum kit, and put it to use playing as a drummer in high-school bands. I had my first experience in a recording studio in 2004, as a drummer.
Meanwhile I started exploring other instruments like acoustic guitar and bass. Months after, I became a bass player in another parallel band.
During my teenage years I started writing my own music. In 2006, I acquired my first electric guitar, eventually switching from drums as my main instrument, to electric guitar and vocals. Throughout the following years, I continued to learn other instruments like piano and my interest expanded into recording, mixing and producing music.
Since I was a teenager, I understood I wanted to do music for a living, but this is not an easy thing to achieve. Thus, after graduating from high-school in 2006, I started a career in the digital industry, as a web developer and programmer. This helped me save some bucks, and slowly start building my own home-studio.
In 2015, I founded my own independent record label, Artistic Energy Records, through which I released my first solo album, "Metamorfosis", in 2018, after three years of hard independent work. For this progressive-alternative rock concept album, I wrote, played and recorded all instruments and vocals, as well as mixing and production, with very few resources and low budget.
To make our dreams come true, at times we must sacrifice and work really hard.
In 2019, things in Argentina were going unsurprisingly bad… as always. So we moved overseas with my gf, in this case to Australia. I worked at various farms in Australia, picking fruit, and doing some other bloody low paying jobs that no one likes.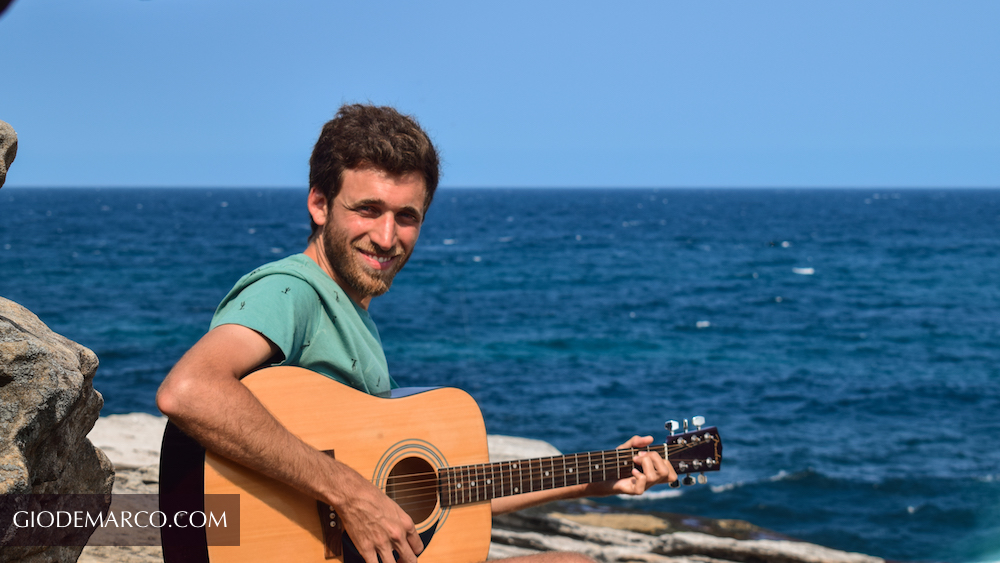 We didn't have the best of luck… in Feb 2020 she had an accident and got a triple ankle fracture, demanding surgery and leaving her unable to walk = no more work. Everything was relying on a little paycheck from a shitty office job I got. As if this wasn't enough, shortly afterwards we were hit by the COVID-19 Pandemic. I suffered my first ever panic attack due to stress. In March 2020, we had to leave Australia as we were running out of money (Australia is freakin' expensive if you don't have a proper income) and she had to focus on her recovery. Game over, for now…
Since then, I've been back in Argentina at my parents' house, waiting for the world to go back to "normal" so we can hopefully move overseas again. I lost my home-studio and most importantly my own space, but I have all my gear and instruments here. So I've been trying to make this temporary lockdown time count by working on my second solo album, "Cyan", and also creating a series of videos for my YouTube Channel where I can share what I do.
If you are still here, and you're thinking "Why am I reading this?"
As I said, I want to create a real connection with you. I don't want to send you basic, dead emails like "MY NEW SONG". Instead I want to actually write something REAL for you. I wanna give you an opportunity to know who I am, what I think, the things that happen to me and such; because I'm just another person, a unique human being like you, trying to make my dream come true.
Subscribe to my YouTube
Join my trip to see behind the scenes videos, creative process, thoughts, recording and mixing sessions, unreleased material, etc.